Branding in emails
Using a generic (free) email address like Gmail, Hotmail or Bigpond has to be a mortal sin for any serious business... especially with such low cost domain names and hosting nowadays.
It doesn't matter how professional you, your services or products are... many people will judge you and your business by your whatever@gmail.com address, and so you may not even get the opportunity to talk to them.
It's also a missed opportunity to reinforce your business name and your visual branding. Why not include your logo, website address and social media links in your email design! Make it easy for people to contact you, and bolster your credibility. Perhaps even engage a professional designer to make it match your branding :)
Now that doesn't mean that you can't use services like Gmail to send and receive emails (using your proper branding). You just need to spend the time to set it up properly.
If you want your business to be taken seriously, then your email address and email design should be considered as an integral part of your brand!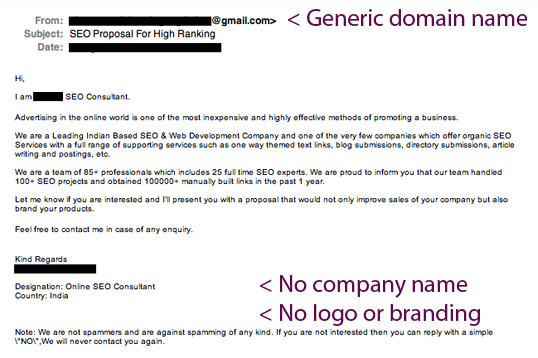 What do you think?