Has Brisbane been redesigned?
The Jetstar website has a special one way fare today (19/3/12) which has a mistake. Can you spot the mistake?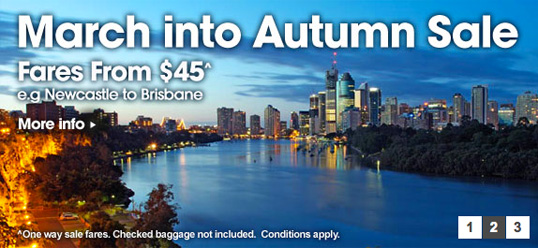 See if you can spot the mistake, before you scroll down to the bottom.
What do you think?
19 March 2012 at 12:38am
If you haven't picked it yet, look at the image below.
It's one thing to use "creative license", but another to flip an image (which includes notable landmarks).
Brisbane has been redesigned so that landmarks visible from Kangaroo Point are reverse order!
19 March 2012 at 1:32pm
Oops! Someone reversed the image - what's on the left should be on the right. Feeling quite disoriented.