Campaign slogans gone awry
I know Red Rooster's campaign slogan "Dont think twice" has been around for about a year now. A radio advertisement yesterday reminded me of the slogan, and I still don't quite get it.
I understand they want to suggest their food is healthy and quick, and that the consumer wouldn't have to think about enjoying Red Rooster compared to its competitors... but it just doesn't work for me. It seems more like brainwashing to me.
What campaign slogans don't work for you?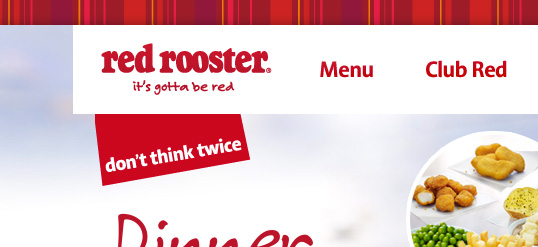 What do you think?
29 March 2012 at 10:58am
The problem is that the slogan tells you what to do blatantly. Good slogans don't tell you what to do - they say something and let you agree with it. When you agree with it, you're resonating with the message the company is portraying. Check this - http://Blog.ted.com/2010/05/04/how_great_leade/
People don't like being told what to do - but they are gravitationally pulled towards things they resonate with.
29 March 2012 at 11:09am
Great to hear from you Jared! I totally agree.
I've seen that TED presentation before... but I think I'll watch it again. Thanks.