Ultimate design sin
This business, plus their designer & signwriter have committed the ultimate design sin.
Spelling mistakes do more than reflect poorly on your business... research suggests that a single spelling mistake can actually decrease sales. The bottom line is that incorrect spelling or grammar may make your business seem less credible or untrustworthy.
Here are a few tips to avoid spelling mistakes:
Re-read everything, before you publish.
Convey the importance of grammar and spelling to your staff.
Always use the spellchecker.
Always ask a colleague to spell and grammar check.
Use a professional designer who will undoubtedly spellcheck (preferably manually).
Professional signwriters should notice mistakes like that.
If possible, use a professional copywriter or editor.
There are other mistakes which aren't circled... but what design mistakes are worse than this?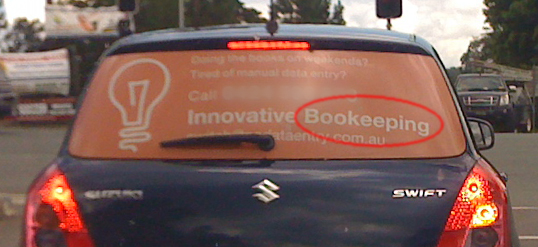 What do you think?