Designer honoured with fellowship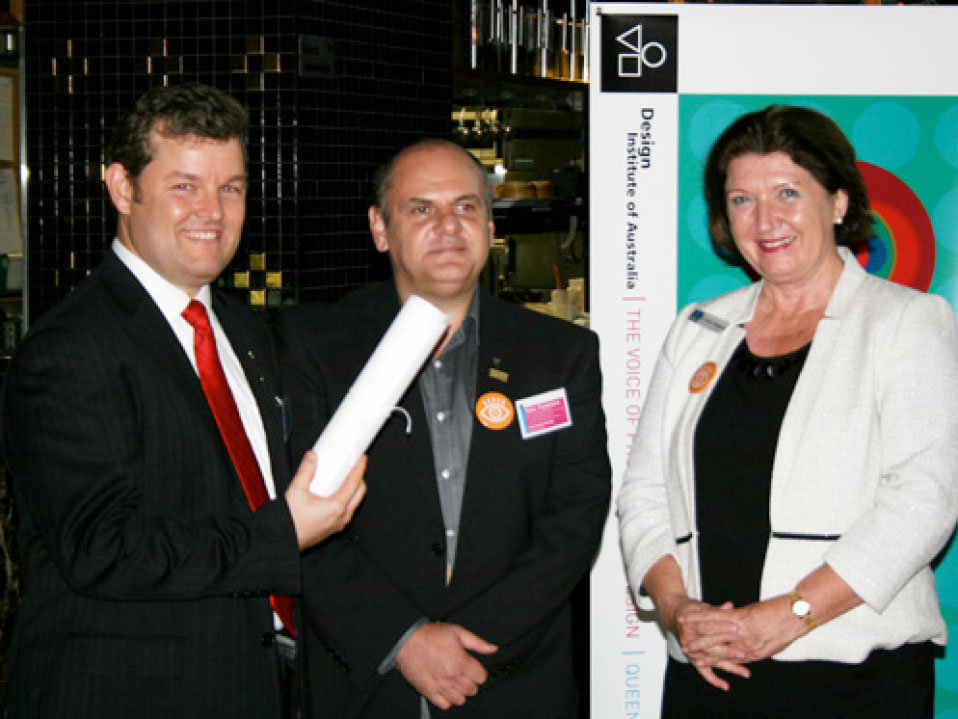 We're proud to announce that our Studio Manager Bradley Stock was bestowed a fellowship of the Design Institute of Australia (DIA) on Monday night at the Vision 2014 event. His long-term support of the Institute and his outstanding work as a graphic designer have not gone unnoticed and Bradley was delighted to accept the honour.
The fellowship nomination mentioned that Brad was "an important contributor to DIA within the Queensland design community prior to, and since joining DIA. Brad has brought decades of experience in the visual communications, branding and digital design worlds to assist DIA and its members. As Director of Creative Passion, Brad is a well-respected practitioner in visual communications and branding across a range of media."
"I'm really quite heartened," Brad explained. "These fellowships are nominated by State Council and then highly scrutinised by National Council. This is a true honour."
The nomination also acknowledges Brad's work for the past 7 years as a mentor to university students as part of the official Griffith University mentoring scheme.
Brad reflected on his own experience of being mentored during his uni days. "I know the advice and guidance I received when I was a student helped me to find my niche. It's a pleasure to be in a position to give something back and help these talented designers to kick off their own design careers."